Hi! This is Jenny from
Jen's Crafty Place
! My project is an adorable scarecrow card from the
Scarecrow boy treat box cut file
. Yes, it was originally a treat box but I wanted to show you how versatile the files are. It's like buying a treat box and getting the card file for free!
Let's make the card!
Open the
Scarecrow boy treat box cut file
in your die cutting program. I used my Silhouette Cameo. Move the whole file off to the side of your cutting mat and un-group. Select only the scarecrow pieces and place them on your mat.To size the scarecrow you need to assemble the pieces, use the "select all" button to select the whole scarecrow and size to 5.25 inches.
Next to make a card body you need to keep the design in one piece and use the shadow button and make a shadow .25 inches around the outside of your scarecrow. (If you want a white card base, keep a copy of this black shadow and then make the card base as described but make it white and add the black shadow to the white card base.)
Drag this shadow piece to the side and make a copy. Select the copy and flip that image vertically. Now merge the new flipped image with the original shadow copy and weld together at the hat. This completes the card base that the scarecrow will be built on. Move the card base to the right of the mat so you can work on the scarecrow body.
Take all the scarecrow pieces and group them according to color on your mat. You can place the black eye pupils next to the card base so you can cut together. (If you made a white card base then add the pupils to the copy of the black shadow piece.) I cut the shirt out of decorative paper but you can use solid paper if you don't have decorative paper.
Add your colored paper to your mat and cut out all the pieces. Ink around all your die cut pieces. I used
Distress Inks
.
Prisma colored pencils
were used to add details to my pieces. Add cheeks using chalk or Distress ink. Use a
Zig Millennium .01
to draw on eye lashes and faux stitches around all the scarecrow features. Assemble all pieces on black card base. (Or black shadow base.) I used tiny brass brads for the pocket details and white
enamel dots
for the overalls buttons. All Done!
Files Used
Not seen on the directions: The October's Challenge is "Anything Goes" and the "Twist" is to use a pumpkin! I cut a pumpkin from the "
Turkey Time"
cut file. Be sure to stop by and visit me at
my blog
. Until tomorrow, have a wonderfully crafty day!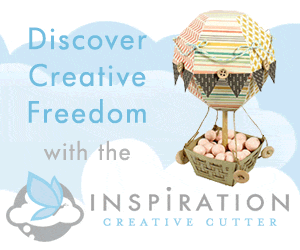 Don't Forget To Sign Up For My Newsletter To Receive
The Subscriber Only FREEBIES and other exclusive info!