Hello crafty friends,
Jenny of
Jen's Crafty Place
here with you today. I have another fun and easy tutorial for you...Let's make a pop up card!!
Take an 8.5 x 11 inch piece of blue paper. Cut it to 4.25 x 11 inch. Score 5.5 inches down to make a vertical top fold card. With the right side of the paper we will make the base. Cut the base to Score (a) .38 inch from the bottom and (b) .38 up from that score. Then turn the paper over and score (c) at .38 from other side.
(I did a sample of what it should look like. This should be done with your blue paper not orange. I used this as an example.)
Next fold on the score lines. A a valley fold, B mountain fold and C mountain fold. See below for folds and placement.
Now cut out the little girl and snowman from
frosty fashionista
. (Do not cut any images larger then 3.75 inches tall so they don't peek out of the card when it is closed.) Cut out some clouds and a sun either with a die, free hand or use this adorable set called,
Apple-Tree-Clouds-Sun-Grass.
Ink all the edges with coordinating
Distress Inks
. Free hand some snow banks and ink them with a light blue ink. Add clouds and sun to the background of the card. Add some snowbanks. Decide where you would like the little girl to stand and where you would like the snowman to be. (Check before you cut anything that the images are placed far enough back so they don't stick out when the card is closed.) Then cut a slit in the floating floor with an
X-ACTO knife.
Cut a strip of paper for a support and fold it at the end to secure to the bottom of the card through the hole you created. Adhere the girl to the support. Do the same for the snowman. Add snowbanks to the front or back of their feet so they will move with the card. For added support, make another strip and fold on each end and adhere to background and back of girl and snowman's heads. Fold the card and train all your folds to lay flat. For some added bling I cut some snowflakes out of some glitter wrapping paper and glued to the bottom of my floating floor.
For the front of the card: You can decorate any way you would like. I added some decorative paper to the bottom of the card. Used some green paper to make a strip of paper to go above the patterned paper and die cut some words on my die cutting machine. I used glittered wrapping paper for all the shiny stuff, even for the faux ribbon across the card. Lastly I rounded the bottom corners of the card with my corner chomper.
If you would like to turn it into a Christmas card, add a Christmas tree to the background with some presents or have the little girl holding a gift.
BOTH File Sets are on sale this week for .75 each!!! Plus if you purchase $5.00 or more (after discount) and use code: PCW50 you can save and additional 50%!!!
I hope you enjoyed this fun and easy "how-to". Be sure to stop by and visit me at
my blog
for more fun creations. As always, thank you so much for stopping by! Until the next time, happy crafting!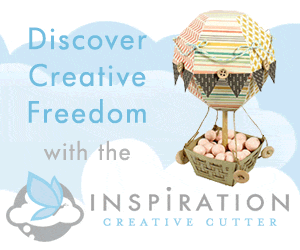 Don't Forget To Sign Up For My Newsletter To Receive
The Subscriber Only FREEBIES and other exclusive info!