Hi there! It's Kim from
Katydid Cards
with you today and I'm happy you're visiting!
I just love this
Birds N' Birdbath
cut file and knew I wanted to work with them sooner than later. I decided to pair them with
I Heart U Forever Card
to make a Spring themed card for a good friend and this is the finished card.
While I didn't use the I Heart U portion of the card, I thought the lattice would be the perfect background for these splish-splashin' birds.
I eliminated one layer from the card, but added another the exact size of the lattice panel. I imported a blue sky image from the Internet into the panel and attached the lattice to it. I cut the larger panel in a blue to go well with the sky color. I picked the pale orange for the base which sets off the blue so nicely. I also cut a second blue panel as well as the water for the bird bath.
The birds...all scraps. Pale yellow for the bodies. As I mentioned previously, I spend probably too much time arranging the pieces; making sure everything is just the right angle and placement. Once I find what I like, I group the pieces and trace them, creating a cut line around the outer edge. When I cut the pieces, I also cut a solid outline which I use as a template. Makes assembly as easy as one, two, three. The beaks, feet and one flower are cut from the same color as the base. I cut the bird bath from a textured gray-white paper which turned out to be a great choice as it looks like concrete. A bit of pink for one flower and green for the grass, stems and base for the banner.
Here's a close-up showing where I added pop dots to select pieces. These cut files have such great detail...just love that.
On the banner, I typed the greeting in AR Julian, color matched to the card base and I made the line green, increased the thickness and selected it to print. I used the same font and colors inside and I also converted the standing bird into a print only file and placed a mirror image of him on the inside of the card to tie the inside and outside together.
To finish, I used Wink of Stella on the water in the bird bath and droplets. I colored to extra-large pearls with Copics to coordinate with the flowers. This card was made to celebrate Spring, but Spring sure hasn't reached us yet...we had snow over the weekend!
I hope you'll come visit me at
Katydid Cards
if you have the opportunity!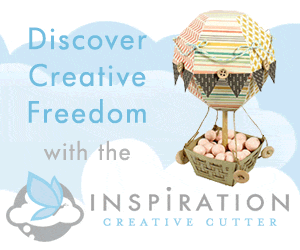 Don't Forget To Sign Up For My Newsletter To Receive
The Subscriber Only FREEBIES and other exclusive info!